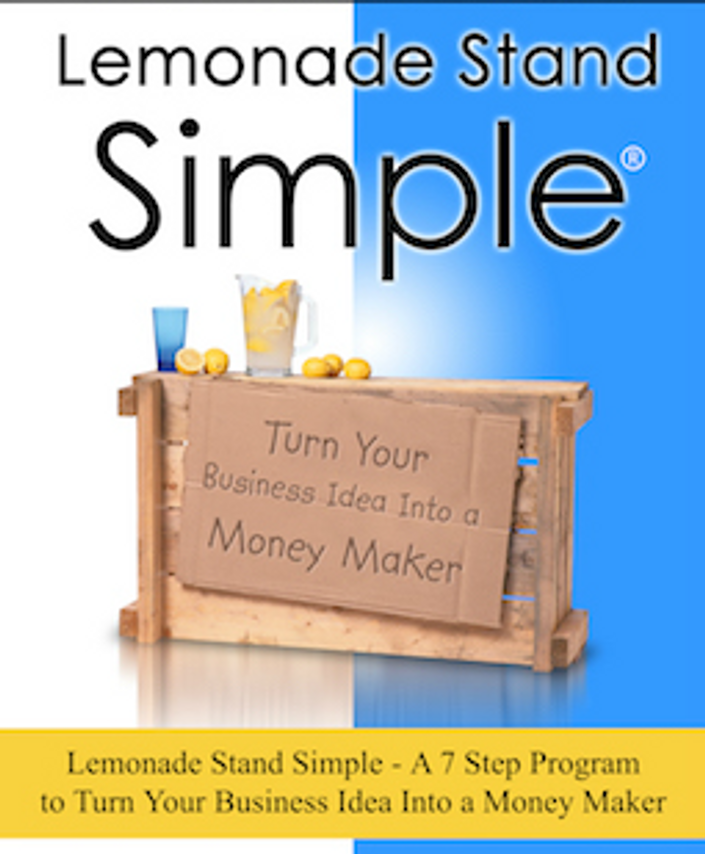 Lemonade Stand Simple -- Is Your Job Stealing Your Heart, Mind & Soul? Do You Want More Time, Freedom & Money?
In Just 7 Steps Over 40 Days I'll Hold Your Hand & Help You Launch Your Business Idea !
Watch Promo
FIRST CLASS WITH LIVE COACHING LAUNCHES June 2018. So please call for more questions and to enroll. 248-648-One 66 Nine.
If you've ever had an itch to make your business idea a reality, you've come to the right place. In Fact 78% of Americans over the age of 18 have the urge they just don't know where to start. You've found the right place. Finally someone has tossed out the boring parochial rulebook on launching and made it fun and easy. Business coach and author Dan Nichols, a coach to hundreds of start ups, has successfully packaged a no-nonsense, street savvy "Go-Into-Business-For-Yourself" program like no other. What makes it immensely and indispensably better than any other planning tool on the market is the included virtual audio coaching and the complete disregard for all the boring drivel that never matters anyhow. AND the fact that it continually answers to those conversations of impossibility going on in your head right now.
"I've always known that spreadsheets and projections and mission statements don't drive the bus, people do. Addressing the fear and doubt while moving wisely and powerfully into the planning entrepreneurs need, has always been the key to my success in helping people launch a business of their own." Dan
The primary focus of this course is to encourage and empower individuals seeking to improve their personal quality of life by first and foremost engaging their passion. Secondly it is to turn that passion into a prosperity plan. Why shouldn't work feel more like fun? We are defined by our steadfast commitment both to assisting the birth of small businesses and transforming existing small businesses into profitable, pleasurable life experiences.
Your Instructor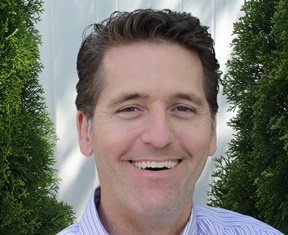 T. Dan Nichols is the author of Get Unstuck & the Lemonade Stand Simple Program provided by Thrive Orchard. He is the company spokesperson and has owned and operated his own businesses since the age of 18.
Technically, he says his business endeavors began at a much earlier age: shoveling snow, installing telephones and lending his lunch money—but who's counting? Mr. Nichols, having a love for all things business, has been in at least 8 different industries since graduating from high school and college:
● Seven years as the owner of a landscaping business
● One year in sales and customer service management for a Fortune 100 company.
● Nearly five years in the residential mortgage industry.
● 27 years as the owner of a successful entertainment business.
● Four years as a real estate investor
● 8 years publisher and creator of the TV Style Armed Consumer DVD Set
● 15 years as a marketing consultant and small business coach/consultant.
● 7 years in the machine rental business.
● & a good handful that went south before they ever got off the ground
Beyond all that stuff Dan graduated from the University of Michigan and is a former real estate broker, a certified hypnotist, seasoned martial artist, a speaker on psychology and entrepreneurship, an entertainer, former stock trading educator (teaching the TD Ameritrade Investools System nationwide), a dad, a husband, a poet and a 4 year xancer (x on purpose) surthrivor. He lives just north of Detroit in Royal Oak, MI. YEP and a quick search on the web will back up a number of these various activities.
Course Curriculum
Intro - How To Get The Most From Your Course - Lemonade Stand Simple
Available in days
days after you enroll
Section 1: Set Up -- Gathering The Lemons & Getting Your Head Ready For The Journey
Available in days
days after you enroll
Section 2: Operational Plan - Money Doesn't Just Grow On Trees
Available in days
days after you enroll
Frequently Asked Questions
When does the course start and finish?
The course starts now and ends according to what membership you bought. If you purchased the Winner's Package you'll have 12 months to complete it. It is a completely self-paced course - you decide when you start and when you finish within that 12 months. Remember though having live coaching with the Presidential OR CEO Package can be the real game changer. NOTHING takes the place of real people discussing your real dream.
How long do I have access to the course?
The course workbook sections are downloadable as a dynamic/fillable pdf. That means you can fill in the blanks as you go through it, save it AND listen to the embedded audio/virtual coach in each of the 7 sections. So, you can have access to that file forever once you download it. You'll have 12 months of access to the member site and the main fillable pdf files. Getting into the teachable community and having access to your login and member site continues for 12 months and allows access across any and all devices you own. In addition you'll want to make the weekly live coaching calls and/or listen to the playbacks. Weekly we'll cover a specific section and THEN do a live Q&A covering business strategy, planning and of course psychology. (Updated info 12/8/17)
What if I am unhappy with the course?
I've got to say in the interest of playing nice in the sandbox and coming off as more legitimate, I offer a 30 day refund on the course cost. Though it comes with some reservation because you have complete access within 10 days to the course. SO, If you are unsatisfied with your purchase, contact us in the first 30 days and we will give you a full refund.
This course is closed for enrollment.